D&A

®

electric
For the successful application of an electric drive with control, insight into the entire process is an absolute necessity. The various process components/fields are, after all, just as interconnected as the building blocks of DNA. They should be optimally tuned for a 'healthy' outcome. The power of D&A® Electrics a unique combination of expertise, knowledge of the specific disciplines, practice conscious innovation and automation expertise. Our specialists are constantly working on solutions that meet demand in terms of process control, efficiency, energy saving and total cost of ownership and maintenance.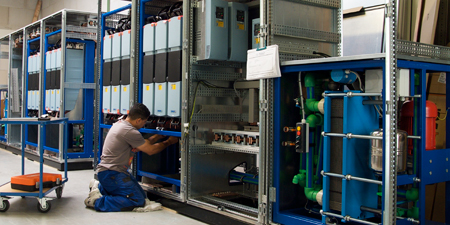 Why 'electric'?
As a result of the development of a dense and reliable electricity network, the electric motor plays an important role in power transmission. The highly efficient and flexible format makes this engine suitable for virtually everything that moves, from consumer goods to complex industrial processes.

---
Want to know more?
Would you like more information? Do you have questions about the possibilities in your specific situation? Contact us and we will gladly provide you with efficient ideas.